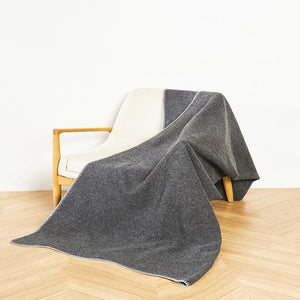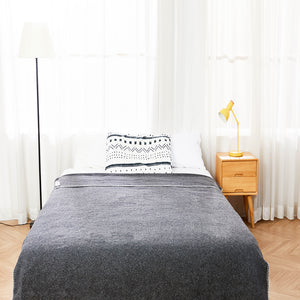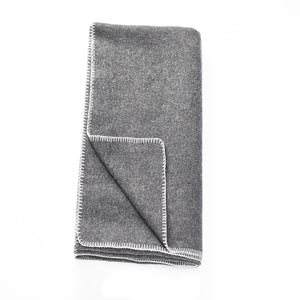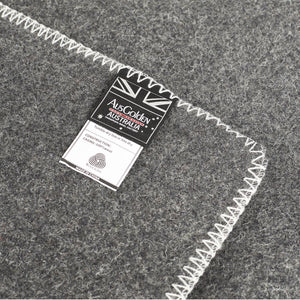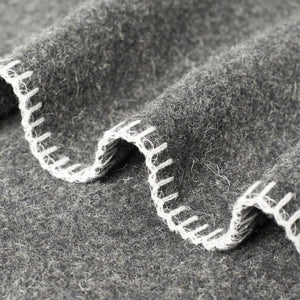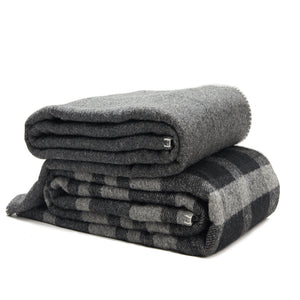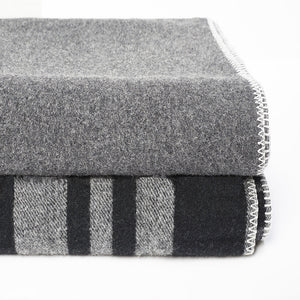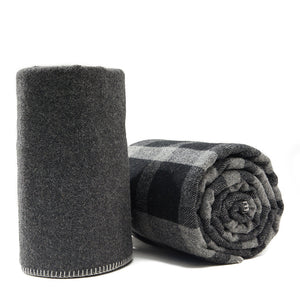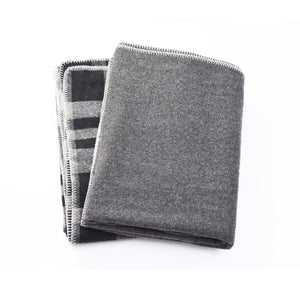 Blankets
100% Australian Wool Throws Ausgolden Large Gray Wool Blankets
* Already sold out in Australia.
The Woolhome Outdoor Blanket is made of 100% Australian Sheep's Wool. Warm, durable, yet soft and cozy, this wool blanket makes the perfect outdoor companion for picnics, camping under the stars or day-trip adventures. Our wool is naturally hypoallergenic and moisture wicking which makes it remarkably breathable and suitable for all weather conditions. It controls humidity and regulates body temperature, keeping you warm in the winter yet cool and dry in the summer. Also great for indoor use, this blanket makes a cozy throw on any couch.


● 100% AUSTRALIAN WOOL: This soft wool blanket is made with pure Australian sheep's wool. Our all natural, high quality wool products are sourced from ethically-raised sheep in Australia.

● PERFECT FOR OUTDOORS: This wool blanket was made specifically for enjoying the great outdoors. Picnics with friends, a night camping under the stars. These blankets will keep you warm and are naturally flame retardant for your safety.

● HYPOALLERGENIC: Our blanket is allergen-free, dust mite resistant, breathable and naturally flame retardant for a better, restful night's sleep.

● TEMPERATURE REGULATING TECHNOLOGY: Australian wool is famous for its adaptable breathability and insulating properties that keep you cozy in all climates. We exclusively source from Poll Dorset sheep which produce consistent, dense, straight wool fiber optimized for moisture-wicking that keeps you cool and dry.

● BETTER SLEEP: Our light yet durable wool blankets keep you cool in summer and warm in winter, resulting in deep, regenerative sleep.

● PURIFIED WOOL: Our wool undergoes a multi-step sterilization process to ensure it's of the purest, highest quality at all stages of production, including the 3 primary processes include: scouring, carbonizing and drying, and our 12-step purification process to remove any particles, leaving just pure, clean immaculate wool.

● CERTIFIED: Our wool blankets are Woolmark© certified and tested to meet STANDARD 100 OKEO-TEX© criteria—each & every part is free of harmful substances & safe for human health.

● EASY CARE, Woolhome wool blankets are naturally chemical-free and therefore require little washing. If you want to clean the blanket, please choose dry cleaning. Wool knitting products may slightly shed hair, which is normal.
---
---
Excellent quality
Excellent quality, and efficient service. I am delighted with my lovely pillow.
Hi, thanks so much for the review. We are very happy you found the service to be great and that you love the product, we hope to see you again and would love to welcome you back.
Kind regards,
Woolhoom
We purchased a full wool rug
We purchased a full wool rug via woolhome and its great , warm and .a great weight. very pleased with it.
Hello and thank you for the review, we are delighted you are happy with your products and the benefits that wool brings, we would love to welcome you back again and hope we see you again soon.
Kind regards,
Woolhoom
Comfy and quality blanket
Bought 2 throws, good communication and quick delivery. Thank you very much.
Hi and thank you kindly for your review. We really appreciate you taking the time to let us know how you got on with your products, we love that you are enjoying the benefits of our wool products and we wish you many nights of comfortable fleeling with them. You are always welcome back and we look forward to seeing you again.
Kind regards,
Woolhome