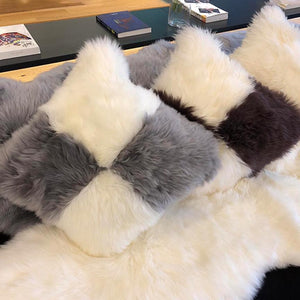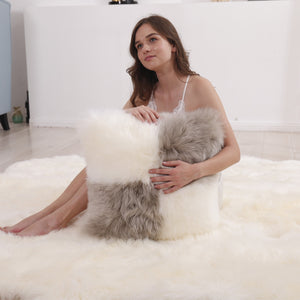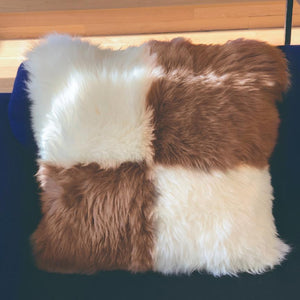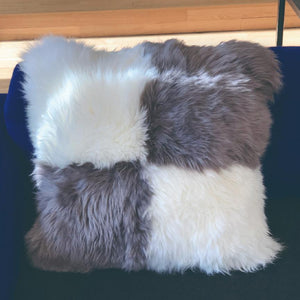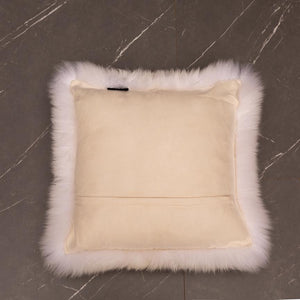 All Products
Single-Sided Australian Longwool Sheepskin Pillow Cushion 45x45cm
A wonderfully luxurious addition to any sofa or bed, this beautiful wool pillow has come a long way to grace your home, making it an excellent support for your head and back.
The 100% natural Australian Wool Pillow provides you luxurious comfort. Wool is one of the most versatile natural fibers because its cool in the summer and warm in the winter.
Features:
100% Australia Sheepskin
100% Authentic Longwool Sheep Fur
Zip Closure
Single-Sided Pelt - soft and thick
Breathable and hypoallergenic

Soft and comfortable feeling on the head and back
Specifications:
      - Material: 100% Australian Wool
      - Filing : Polyester
      - Size: 45*45cm
      - Color: White-Brown/White-Gray
      - Product Weight: 0.65KG
      - Country of Origin: Australia
Sumptuous, soft and sexy were the first words that came to mind when we touched this cushion. our long wool Australian sheepskin cushions came to us via the meadows of the Australian countryside. so soft we think you should collect a flock of them.
---
---